About Us
Getting students to read anything longer than an Instagram caption has become increasingly difficult. Who can blame the students when their textbooks read like a boring litany of facts and dates?
It's no wonder reading skills are at an all-time low. Only one out of four of middle school students are proficient in American history and many perceive history and literature as "irrelevant."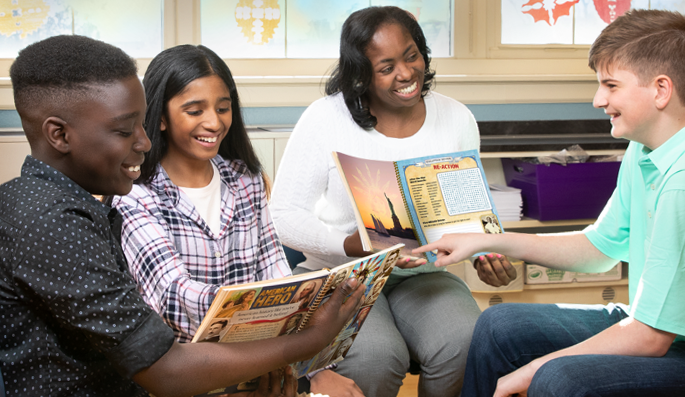 Midgard Education Publishing is changing that. We feel it is essential for young people to understand the past in order to succeed in the future. Being a good citizen means being an informed citizen, aware of the complex historical and cultural context that forms the basis of our society.
Our mission is to engage students with compelling content that encourages critical thinking skills and inquiry-based learning. Our social studies books—combined with the project-based lessons in our Teacher's Guides as well as our full-year curriculum programs—hook students with accessible and inclusive storytelling that reaches students where they are—whether English Language Learners or native speakers.
We know we can reverse low reading scores and the perception that history is "irrelevant" by giving kids books worth reading and stories they can relate to.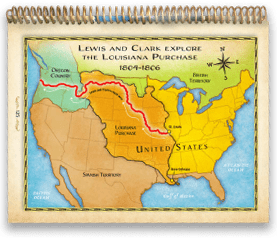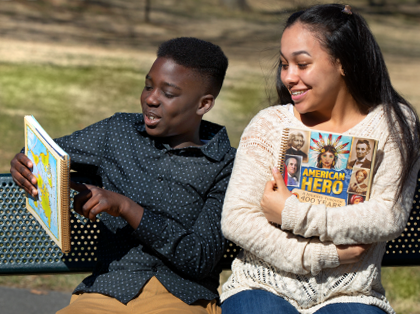 It is urgent that we reach middle school students before they lose the ability to read with depth and complexity. Our books are vital tools that help students develop 21st century critical thinking and communication skills.
Our secret is simple: Midgard is putting the story back into history.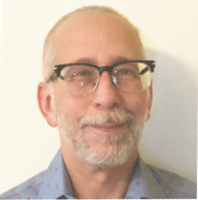 Jay Gissen
Chief Executive Officer
Meet the Team
Jay is a veteran media, marketing and content executive. He has created and led major publications and websites, developing content and marketing strategies for media, consumer products, and service companies, as well as for philanthropies and museums.
Jay began his career as a business journalist, writing and editing for Forbes Magazine, and spearheading the Forbes Four Hundred. He went on to senior editorial positions at Wenner Media and News Corp, where he also assumed marketing duties and integrated print and digital content. Jay later worked in senior marketing/content/digital roles at Gemstar, Northern & Shell, and Manhattan Media.
Recognized for his expertise on family and youth, Jay has focused in recent years on youth media literacy and consumption in a shifting media landscape. Jay has four children and one grandchild, and lives in New York.
Stuart has taught history and language arts to middle school students for more than fifteen years. He was featured in recent documentaries about teaching gifted children with learning challenges (2e: Twice Exceptional).
In addition to authoring Midgard's textbooks, he wrote an award-winning film about a Holocaust survivor, A Man of the World, starring Ed Asner, and directed a documentary on natural sciences for the American Museum of Natural History in New York.
Previous to becoming a teacher, Stuart served as a managing editor of SAGE academic journals. An award-winning journalist, he wrote for Rolling Stone, Maxim, Stuff, TV Guide, Us, Starlog, and several other publications. Included among the prominent people he has interviewed are Kurt Vonnegut, Jr, Katherine Hepburn, Walter Cronkite, Neil Young, Barbara Walters, and Bill Clinton. A father of three, he lives in Los Angeles.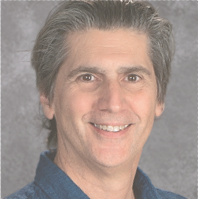 Stuart Matranga
Editor-in-Chief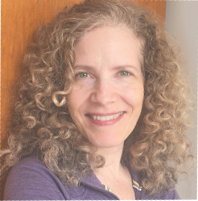 Karen Viola
Creative Director
Karen brings a wealth of experience in children's publishing. She was art director at Studio Fun International (formerly Reader's Digest Children's Publishing) for twenty years, where she was instrumental in developing best-selling nonfiction books paired with engaging, hands-on learning material. She is also the owner of Climbing Tree Studio, with clients such as Scholastic and Benchmark Education.
Karen is both a designer and book artist, with expertise in all aspects of book-making including graphic design, writing, illustration, and production. She is driven by a fascination with the human story and a passion for inspiring and empowering children and those who care for them. Karen has learned the most from her two children, but also earned her BFA at Parsons School of Design, in New York City.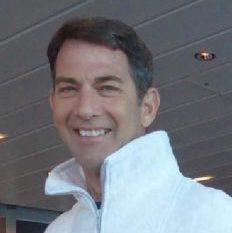 Bruce Bernstein
Chairman
A Message from our Chairman
Our goal is to make students better readers, deeper thinkers and more active citizens. Midgard's books and curriculum programs represent a comprehensive rethinking of how to teach history and social studies. Our books and methods boost reading scores, historical literacy, and civics awareness by presenting contextual information that makes students want to learn more, and enjoy the learning process. Using storytelling techniques, humor and accessibility, Midgard books make history fun, engaging and inclusive. The story of humanity is everyone's story and we believe possibilities for the future are based on lessons learned from the past. Please feel free to share your thoughts, comments and suggestions by contacting us at info@midgardeducation.com.