Listen to Midgard's first audiobook for free!
American Hero, the U.S. history textbook that engages students like no other, is available free for a limited time as an audiobook.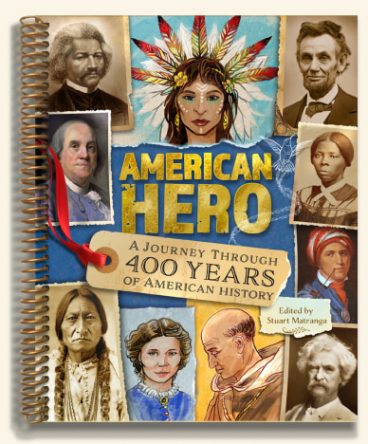 This textbook-meets-novel combines American history content standards with a picaresque adventure story. A fictional teenager comes to America with Columbus, becomes an immortal being, and stands witness to the real-life birth pangs, heartbreak, breakthroughs, and ultimate promise of the United States. Over the course of four centuries of this inclusive narrative, we meet major influencers such as Benjamin Franklin, Abraham Lincoln, and Theodore Roosevelt, as well as the African American, Native American, and immigrant men and women who had a profound impact on the development of the American story.