Complete middle school social studies solutions, customized for Pennsylvania standards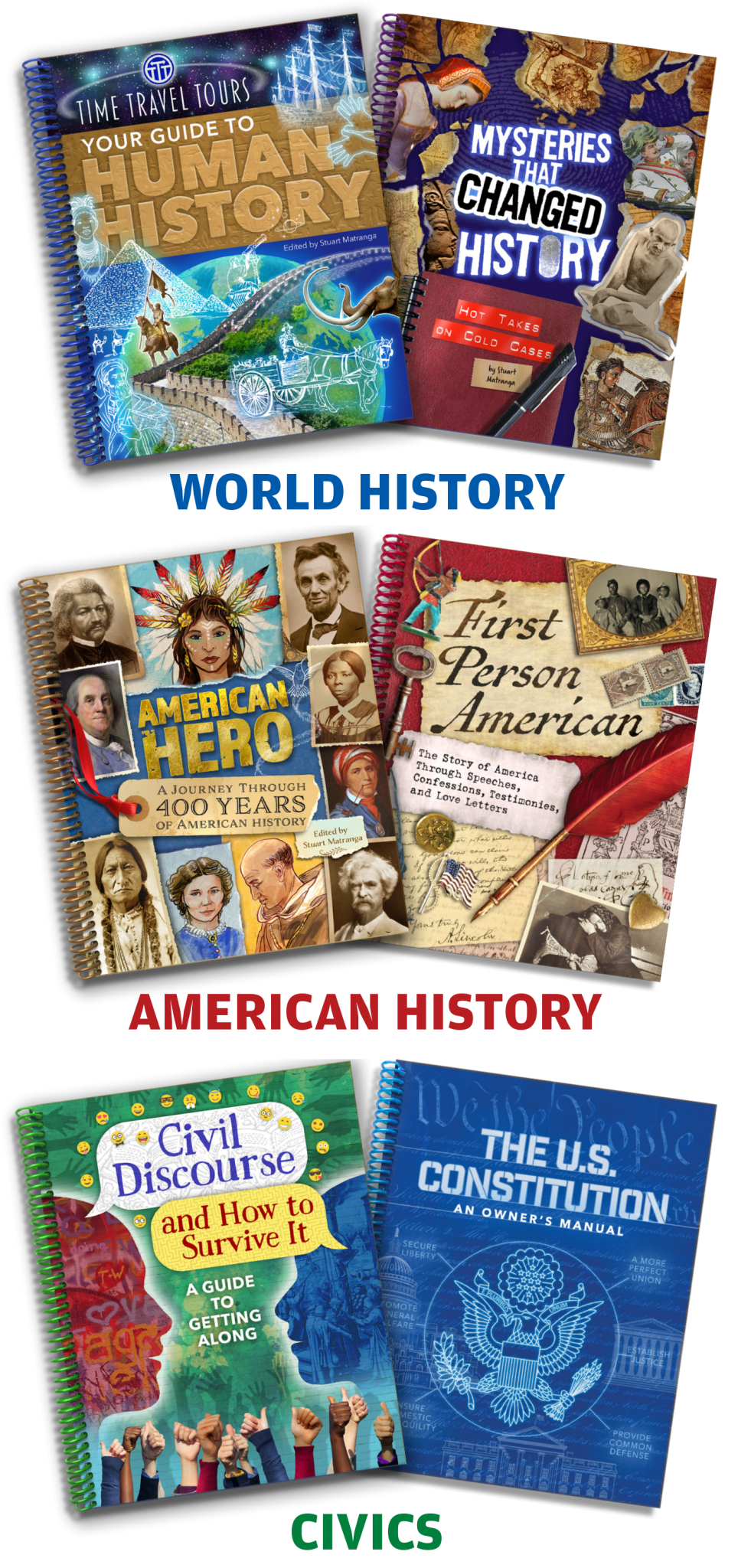 Engaging and inclusive new books and full-year curricula for World History, U.S. History, and Civics.
We are the new company with the most refreshing approach to Social Studies education in decades! We create books, curricula and lesson plans that engage students and improve their reading, writing, and critical-thinking skills—making them better citizens!