diversity
Coming Attractions
July 14, 2019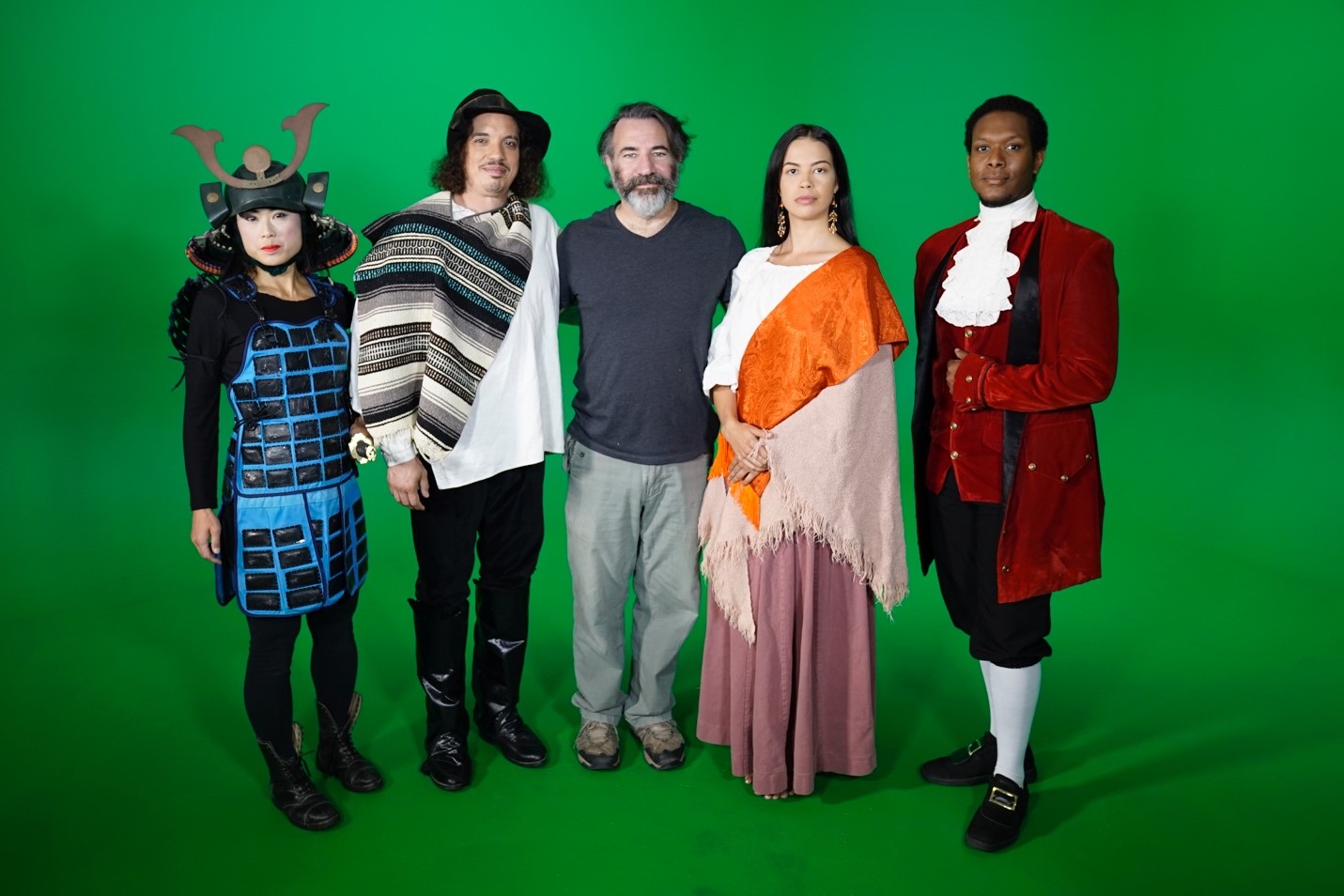 We are very excited to announce the launch of several short videos that illustrate our mission to bring engaging, inclusive, and affordable social studies books to middle school classrooms. We were lucky enough to enlist the skills of the director Richard Schenkman (The Man from Earth, A Diva's Christmas Carol, Abraham Lincoln vs Zombies, etc).
A special thrill for me during the shoot was talking to the actors Richard hired to play various historical characters, including Tomoko Karina as the female Japanese samurai Tomoe Gozen, Vincent Ramirez as the Mexican American Robin Hood Joaquin Murrieta, Hiram Caraballo as the scientist and early abolitionist Benjamin Banneker, and Rachel Thunder Landham as the Cherokee woman who helped win the Revolutionary War, Nancy Ward.
All the actors were wonderful and enthusiastic to be taking part in an effort to help schools make teaching history exciting, relevant, and reflective of our wonderfully diverse population. I was delightfully surprised to find that the actors had all done their homework. Tomoko filled me in on some more background details of the Gempei civil war from medieval Japan. Vincent, though Puerto Rican, was well versed in the legend around the original Zorro and the struggles of Hispanic people for recognition. Hiram asked many questions about Banneker and we tried to figure out a plausible reason that this prominent African American is almost ignored in most history classes. Rachel had read up on another unfortunately obscure American hero, Nancy Ward. Though from the Cree and Sioux tribes, Rachel knew enough about the Cherokee culture to wear the right kind of scarf and not to wear a "typical" Native American necklace because it was more emblematic of the Plains people than the Eastern tribes.
All the people who worked on the videos had a reaction to our books and programs that paralleled what we hear more and more as we begin to take these books to different schools. Why didn't we have something like this when we were kids? Well, the launched arrow of history does not go backwards, but at least we know that kids today can go through school with a better understanding of where they came from and who they are.
We'll be posting the videos soon.
Apology: In an earlier version of this article we incorrectly identified Rachel Thunder Landham as a member of the Crow tribe. She is of the Cree and the Sioux as now indicated.