education
NCSS Wrap Up Part One: The One-Stop Social Studies Emporium Galorium
December 2, 2019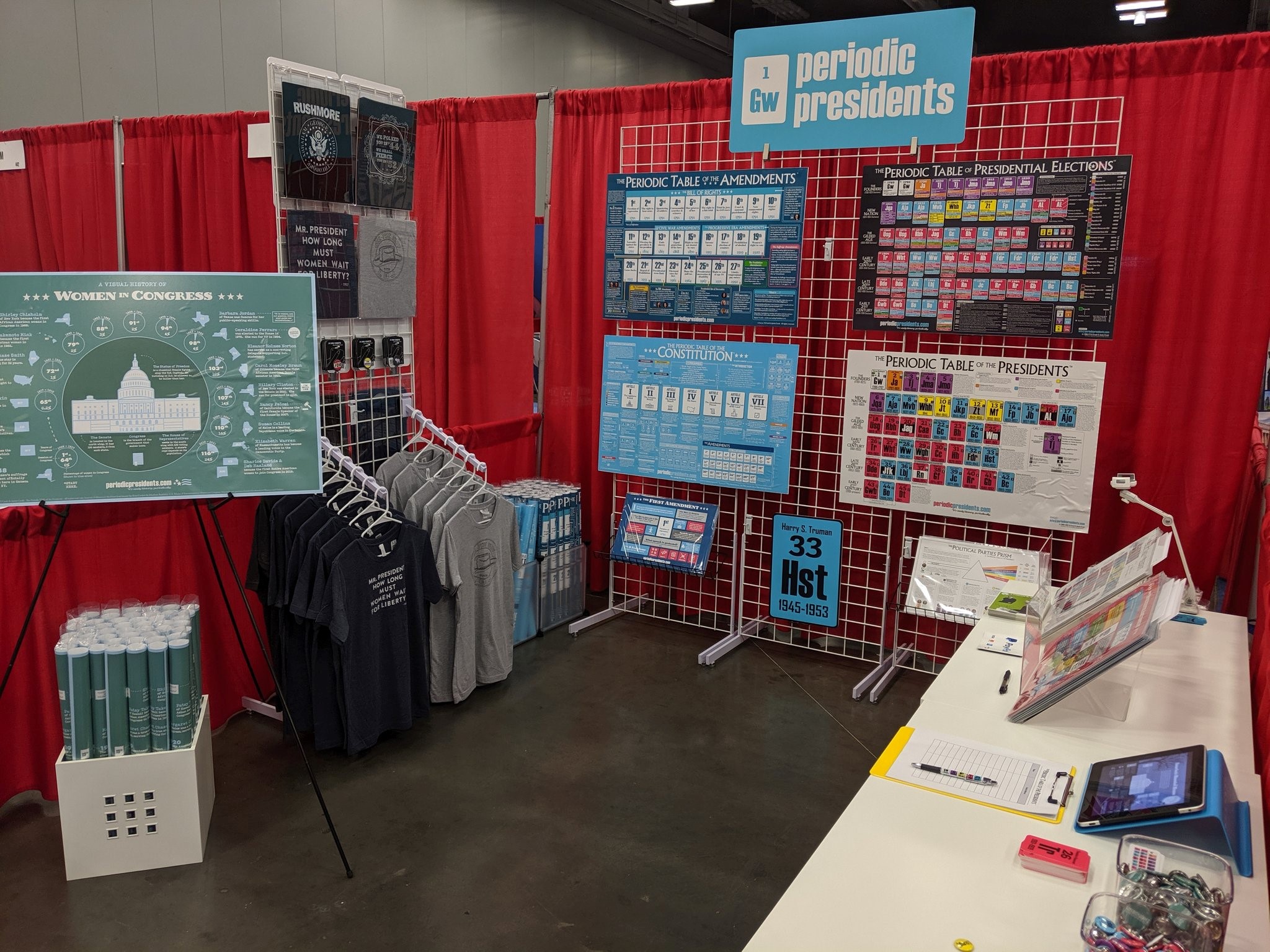 Midgard recently attended the 99th conference for the National Council for the Social Studies in Austin, Texas. Imagine a room with four thousand social studies fans attending nearly 600 different sessions over a few days. It was Woodstock for history nerds. We loved it.
The sessions ranged from practical workshops on how to teach without worksheets to more heady topics on the Constitution and International realpolitik. We couldn't help thinking that if an alien wanted to get a primer on human history in only a few days this would be the place to learn about black cowboys, women's history, biblical ethics, and how we argue. Of course, we're happy to supply any alien civilization with a full set of our books where they will find all that information and much more. Contact us, aliens, for great discounts.
As exciting as the lectures were, the floor exhibits provided a marketplace of ideas—literally, stalls of people excited to talk about geography, economics, labor statistics, and the finer points of civics education. Our favorite—not an easy choice considering all the clever and enriching exhibitors—was the booth run periodicpresidents.com. P.J. and Jamie Creek put together wonderful and funny charts about the presidents, amendments, women in Congress, and several other unique ways of presenting historical material. The teachers loved it. They usually had a big crowd around their table as they sold rolled gold.
We also loved the mobile World War One museum (http://www.ww1mobilemuseum.com/) especially on the eve of the highly anticipated movie, 1917. There were so many great exhibits, presenters, and sessions, as well as fascinating speakers such as Pete Souza, Obama's White House photographer, and Norman Mineta, who survived the Japanese internment camps during World War II to become a cabinet member under both Clinton and Bush II. We especially liked Martin Baron, famed editor of the Washington Post and before that the Boston Globe during the Spotlight era. There were just too many great people involved to single out any one as a favorite. As packed as the conference was, we wished we could have seen everything and attended every session.
And here's the good news—great news! Next year, at the 100the NCSS conference in Washington, D.C., your friends at Midgard Education Publishing will have a booth in the exhibitor's hall, and hopefully we'll get involved in a couple of sessions as well. We'll see you there!